Reposting from
http://momastery.com/blog/2013/11/07/idea-title-im-even-sure-read-nets-well-call-nets/
:
My Tenderness Alert Level is at a Nine today. Level Ten requires my bed, but a Level Nine means that since I am close to skinless I must arrive at a blank page and write an unedited essay which will likely contain some profanity. Please, I'm sorry. It's not me – it's Level Nine. Whatever is said is out of my control from this point on. What IS in my control is that instead of landing inside my pantry – I came here, to write it out instead of eat it out. And so I'm already wildly proud of myself. For those offended by my unedited self- just imagine that this essay is a matter of life and death and that I've just decided to use Any Means Necessary to save myself. Because that is absolutely 100% true. Grace, please. When I use profanity- it's because I am absolutely dedicated to honestly expressing myself and I can't let (what would be fake) piety to get in the way of that.
Here's what happened.
This past weekend I travelled to my alma mater, James Madison University, to talk to alumni and current students about, I don't know- LIFE and Kindness and womanhood and things such as this. It was the first time in fifteen years that I'd been back to campus for something other than a court date. I arrived on campus with Sister, my head held high, guns blazing, TRIUMPHANT – ready to reclaim my non-existent school spirit and prove to myself and to JMU that I had actually made something of myself (whatever the hell that means) – something other than the drunk, bulimic, flailing, fighting, nasty mess I was during the (many, many) years that I was there.
My head was held high for about four minutes. Then, as I walked those familiar hallways and concrete paths and passed by bathroom after bathroom (I puked in that one. And that one. That one, too.) And parking lot after parking lot (I was arrested in that one. And that one.) And passed my sorority house- (where this announcement was made at a sorority meeting by the House manager: "You guys- If you're going to puke, at least flush the toilets. It looks really bad when people visit our house and there's puke everywhere" and also this one, directed to me: "You guys, if you're going to court- don't wear your sorority letters. It looks bad for us.") And there's the building where I told the Women's Studies professor that no matter what I did, I couldn't shake my bulimia, and there's where I told an entire team of my education professors that I was losing everything to alcohol. I TOLD people. I told people. I fucking TOLD people. (Oh, there's the townhouse where I sat in the basement and wondered if killing myself might just be tidier for everyone. I was so tired.)
And so as I passed the shiny stadium and all the beautiful buildings and grandeur and spirit I just felt myself getting more and more confused and afraid. This place is not safe for you, Glennon. And then I got angry. Angry to the point that I had to plaster a fake smile onto my face and not answer anyone's questions directly because I knew if I opened my mouth I'd crumble and cry. Or maybe yell. I didn't know, I just knew it was going to be a scene. And my job there was to create a scene- but it was supposed to be a scene of HOPE and TRIUMPH- not despair – but I just didn't feel like performing all of that shit. I just wanted to say WAIT A MINUTE. STOP. EVERYOBODY JUST STOP. WHAT HAPPENED HERE? WHAT THE HELL HAPPENED TO ME HERE? Because I CAN FEEL the ghost of me here- and she's wandering and lost and hurting herself and asking for help in a million different ways. Why didn't anyone help her? I DON'T WANT TO INSPIRE YOU- I WANT TO DEFEND AND PROTECT HER.
And why was I sent here in the first place? I was still sick. I was really sick and this type of sickness doesn't work itself out by a teenager girl. It just doesn't. It gets worse. Of course it does. And so all of this is starting to feel like a bit of a set up because what the hell else was going to happen to me here?? I was young and sick and lost and addicted to food and so wasn't it just inevitable that I'd find the booze and the drugs and the people who would make me feel like booze and drugs and bulimia and casual sex were OK? Cool, even?
Where were the GODDAMN ADULTS? WHERE WERE THE GODDAMN HEALTHY PEOPLE? WHY DIDN'T THEY NOTICE ME?
OH MY GOD. I am angry.
I am really angry. I am just angry I just want everyone to take better care of themselves and everyone else. I just really want to us to quit worrying about CRAP like straight As and status and cool and start worrying about folks dying around us in a million different ways. I just want ignoring pain to stop being so goddamn acceptable and normal.
And you guys- all of this was crashing down around me in waves- like beating me into the concrete- and then I had to go on stage to speak to the alumni. This crowd turned out to be mostly Monkees –and so I forced myself up front and I felt the Monkee Love and I was okay. I turned back into my adult self because I was talking to adults and it was good. It was okay up there.
But then I had to speak to 600 sorority women.
I had an hour between speeches. And you guys, my heart is beating so fast as I'm typing this right now. I just COULDN'T DO IT. I could NOT get on stage in front of 600 college girls and tell them…WHAT? Tell them WHAT? That all will be well, eventually? That puking and drugging and drinking yourself into a jail cell is actually not funny or normal and here's how to fix it….I DON'T KNOW HOW TO FIX IT.
My sister could see that I was disappearing into myself and so she told our hosts that I needed a room of my own. That's what we all need – thank you, Virginia. So I got my room with an hour left to go before the speech and I turned off all the lights and I curled up into a recliner until I was in the fetal position swaddled up in a soft blanket – shaking and crying. Like a freaking newborn baby. I felt like a baby. Completely powerless, utterly vulnerable, ultra- sensitive to light and sound and touch. I asked my sister to play my Ted Talk on the computer and I watched myself and listened to myself and tried to remember THAT'S YOU, TOO, GLENNON. YES, THIS LITTLE BABY GIRL CURLED UP ON THIS CHAIR IS YOU, BUT THAT WOMAN ON STAGE IS ALSO A VERSION OF YOU. YOU CAN DO THIS.
And my Sister sat outside of my door and prayed for me.
And then it was time, so I walked through the crowd of 20 year olds to the stage. And my friend, Paula, did my introduction and said things about New York Times Bestseller and blog and 100 thousand women non-profit and the Today show and I tried to mesh the woman she was describing with the mess of me in that chair. That didn't work. But she finished her introduction and it was time.
And so IT ALL CAME TOGETHER AND I WAS AMAZING.
No, that is not what happened. That storyline is often bullshit. That is NOT how it always works. Sometimes you are not amazing. Sometimes just showing up is amazing enough.
And so I became this THIRD version of my stage self that I've never been before. I did not stand up on stage. I couldn't stand because I was shaking. As a matter of fact- I couldn't even CLIMB UP on stage because I couldn't find the energy- so MY SISTER HAD TO LIFT ME ONTO THE STAGE. In front of 600 women. And I didn't even care.
And when I got up there- I stayed on the floor with my knees pulled into my chest. Because that was just the best I could do. And I didn't wear a power dress or a precious top. I wore a hoodie. I wore a hoodie and it was all I could do to keep the HOOD PART down and not over my head. Because a hoodie is what you wear when you feel very, very vulnerable and you have no other way to protect yourself except through your clothing. A hoodie is a way to contain your scowly self and keep people out who you rightfully or wrongly believe might hurt you. I realized all of that while I was on stage. And I was quiet up there for a solid minute while they all stared at me and I considered that all the folks who tend to wear hoodies - teens, minorities, addicts (go to an AA meeting and it's all hoodies and Mountain Dews) are all the folks most vulnerable in our society. Then then I came back to the moment and remembered I was on stage – and I told my story without smiling much. It wasn't a happy story. The poor crowd laughed a few times but nothing was that funny- we were just really desperate for some comic relief so we took it wherever we could.
Looking at their faces, I realized how afraid I am of folks in college. Because I can't relate to them. I was never one of them. I wasn't even THERE. One of them raised her hand and said "how did you deal with academic stress?" And I just stared, because: what??? I was fighting for my life here. I guarantee that in the six years I was here- I never even uttered the word: academics. There is a hierarchy of needs and when you can't even feed yourself or take a deep breath- academics are not something you consider. I didn't want my teachers to teach me. I just wanted them to HELP ME.
And with that realization- I understood that I was in front of the wrong audience.
Because these ladies were kids. They were still kids.
I needed to talk the folks in charge.
Because as I sat with my therapist yesterday and told her this story- told her about my confusion and anger about being so lost without any guidance – she said:
YES, ALL OF THAT IS TRUE. ALL OF THAT HAPPENED TO YOU, GLENNON. YOU GOT SICK REALLY YOUNG AND YOU WERE WELL LOVED BUT THERE WAS NEVER A PLAN FOR YOU TO GET BETTER. SO YOU GOT SICKER AND SICKER WHILE FOLKS STOOD LOVINGLY BUT HELPLESSLY BY. YOU HAD A LOT OF LOVE BUT NO PLAN FROM THE EXPERTS. ALL OF THAT IS A TRUE NARRATIVE. BUT AT THIS POINT- IT IS NOT THE MOST HELPFUL NARRATIVE FOR YOU.
LET'S WRITE ANOTHER ONE, GLENNON.
Okay, I said.
WHAT DID YOU GAIN THERE? WHAT DID YOU LEARN FROM YOUR COLLEGE EXERIENCE?
I don't know. I got some friends. A degree.
YES. WHAT ELSE?
I learned that people need help. And the people who need the most help are the ones too lost to ask for it.
YES. GLENNON. YOU LEARNED THE IMPORTANCE OF A NET.
What?
PEOPLE NEED A NET. SCHOOLS, CHURCHES, NEIGHBORHOODS – EVERY INSTITUTION NEEDS NETS. NETS ARE GROUPS OF PEOPLE WHO WATCH OUT CLOSELY FOR EACH OTHER. WHO NOTICE WHEN SOMEONE NEEDS HELP. WHO HAVE THE SKILLS TO REALLY HELP WHEN REAL HELP IS NEEDED.
Yes.
YES. YOUR LIFE HAS TAUGHT YOU THAT NETS ARE NEEDED, AND THAT IN THIS COUNTRY WE DON'T HAVE ENOUGH OF THEM. AND THAT EVEN IN FAMILIES WHERE THERE IS A LOT OF LOVE, THERE STILL NEEDS TO BE A NET.
Yes. Yes. That's why I loved the mental hospital. And my third grade classroom. And it's why I love my my Sunday school class now. Because those places are Nothing But Net.
GLENNON, THAT'S YOUR LIFE'S WORK. YOU ARE CREATING A NET.
And then- from me- Tears and Silence and Holy shit. Yes. Momastery is a net. Monkee See – Monkee Do is a net. I spent the first half of my life desperately needing one and that's why I'm spending the second half of my life desperately building one.
YES.
Well. That's a helpful freaking narrative.
YES. GLENNON. IT'S REALLY HELPFUL. IT'S A REALLY BEAUTIFUL NARRATIVE.
It's a brutiful narrative. There always has to be so much brutal to get the beautiful. It's just exhausting.
YES IT IS. YES IT IS.
I have to go. I gotta go and put this week behind me. But you guys. WE HAVE TO CREATE NETS. In our schools and neighborhoods and our churches. The teachers need to teach and parents are overwhelmed and can't do it alone. We need to recruit people – MONKEEISH PEOPLE – who will "overlook" particular groups of kids throughout the years and follow them and study them and meet to talk about what they need. We need to create nets because the NETS ARE MISSING. We can't go around saying it takes a village- we have to BUILD THE DAMN VILLAGE.
Online is not enough. It's just a great place to start.
I love you.
G (little g and BIG G- together.)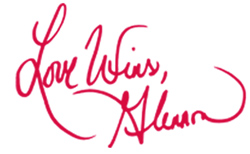 - See more at: http://momastery.com/blog/2013/11/07/idea-title-im-even-sure-read-nets-well-call-nets/#sthash.dcCo4yJ3.dpuf